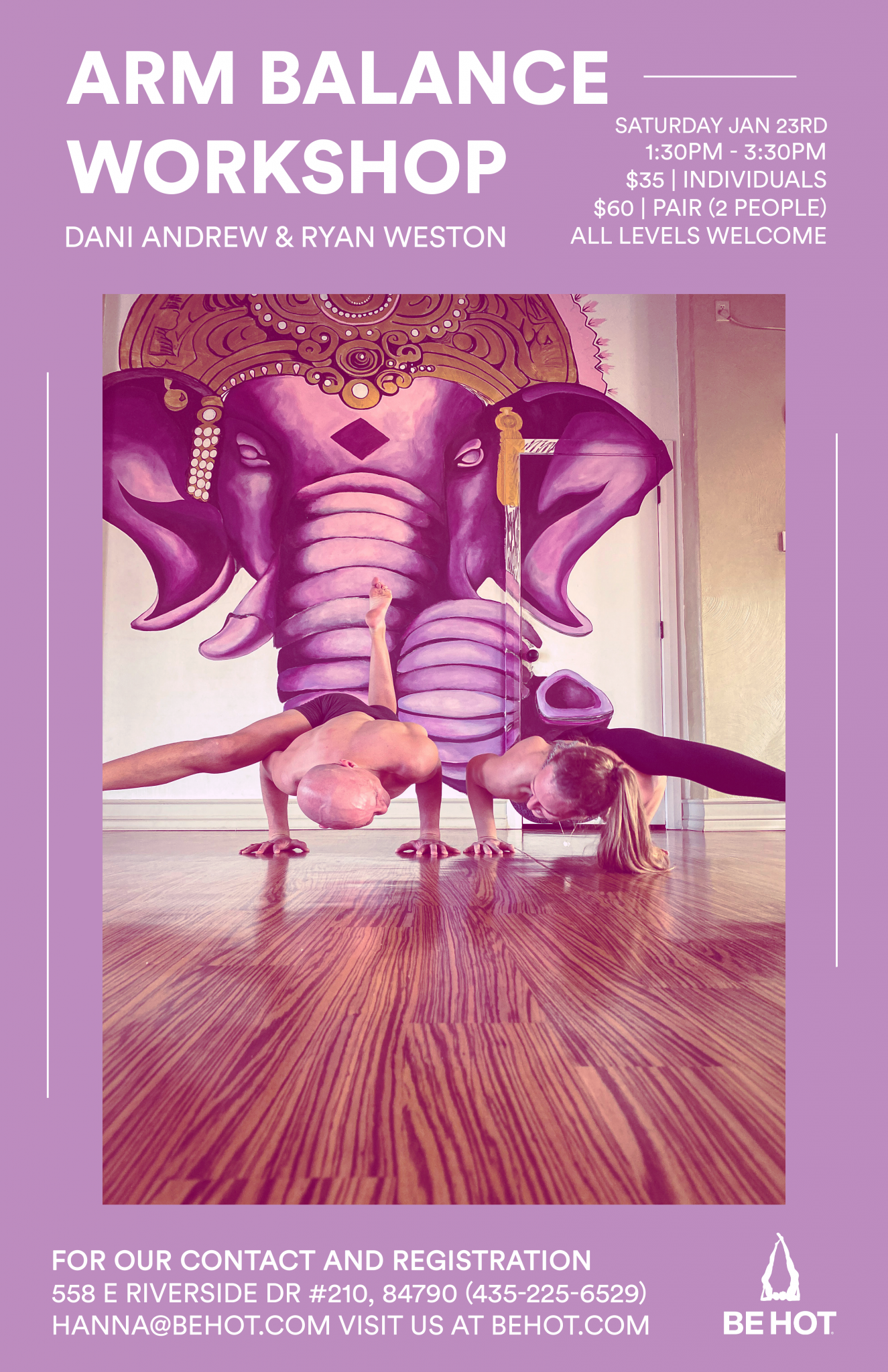 Arm Balance Workshop
Dani Andrew & Ryan Weston
Saturday Jan. 23rd
1:30pm – 3:30pm
$35 | Individuals

$60 | Pair (2 people)

All Levels Welcome
Over the course of the workshop we will cover:
-a warm up sequence
-how to protect the wrists
-how to strengthen the core
-using props to prep the body
-proper engagement of muscles
-drills to practice at home
-and more!
Whether you're trying to take flight for the first time, are hoping to improve the length you are able to hold an arm balance, or are wanting to expand your repertoire of arm balances within your practice this workshop is for you.
AcroYoga Washing Machine
All Levels Welcome
Saturday Jan. 30th: AcroYoga Washing Machine
This AcroYoga workshop will focus on poses and transitions that will be linked together into a continuous flow. No partner necessary, all levels welcome! Don't stress!… you're sure to find success.
Loops or "Washing Machines" start from a particular pose and end in the same exact pose thus creating a transitional cycle or loop that can be repeated over and over. Creating a rhythmic flow of continuous movement; learn to connect multiple acro yoga balancing postures to embody a smooth sequence. A class exploring inversions, hand to hand connection, and full trust in others. This workshop is designed for all levels.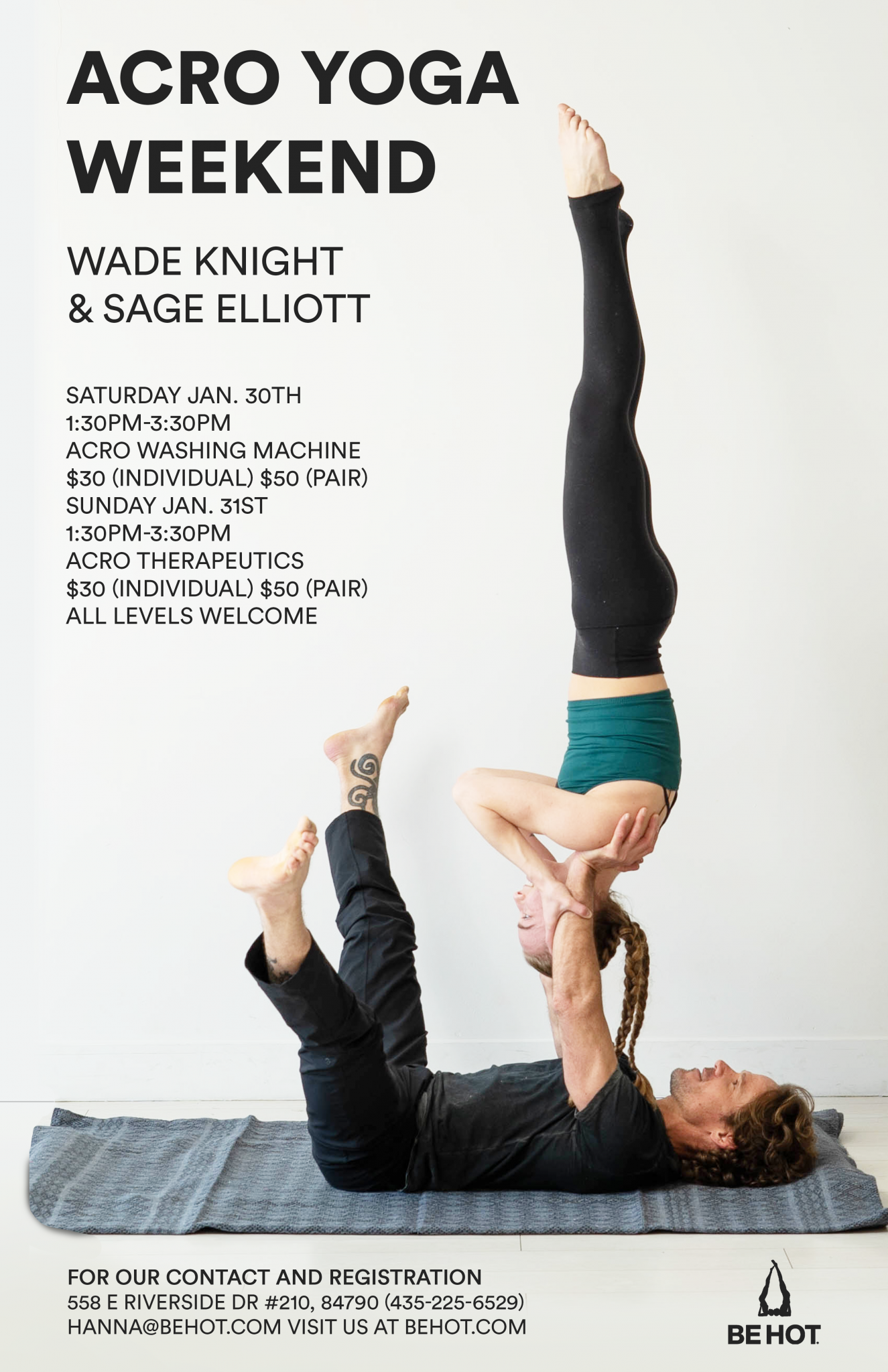 Acro Therapeutics
Wade Knight & Sage Elliot
Sunday Jan. 31st
1:30pm – 3:30pm
$30 | Individuals

$50 | Pair (2 people)

All Levels Welcome
Sunday Jan. 31st: Acro Therapeutics
Relax and release all tension. Practice using hands-on connection and unconditional love to massage and reduce inflammation held in the body. Acropeutics creates a peaceful, comforting energy for everyone.
A Weekend With Zeek Vincent
At Our New Location Downtown
2nd W. St. George Blvd Unit#34
Specialty Hot Yin
Friday Feb. 12th
5:30pm – 6:45pm
$20

Suitable for all levels of practitioners (beginners to advance). This style of yin yoga is practiced in a heated room to add the natural therapeutics of heat; encouraging the deep connective tissue work, along with joints and ligaments, that empowers the body's musculoskeletal system. Set not only the body free, but set your mind free by aim of focus in the class.
~90 degrees with ~40% humidity
The Yin Yoga & Wine Engagement
Saturday Feb. 13th, (3p to 6pm)

Three hours of indulgence in relaxation, wine and chocolate lead by renowned Zeek Vincent! (Nonalcoholic available) Join Zeek as he host a 3 hour workshop that will indulge you in wine, chocolate and a relaxing yin class. Yin classes focus on the cultivation of longer, deep holds that are static in nature.
HIGHLIGHTS
***This practice style opens, strengthens and builds the soft tissue and bone.
***Meditative in nature. The meridians (chi, prana) are often focused as a part of this practice also.
***Focused Yin postures will assist in balancing your energy centers more effectively. Pair that with a glass of
your favorite wine and chocolate to make the perfect evening.
Specialty Z Flow 
Feb. 15th
Sunday 9am – 10:15am
$20

Power Vinyasa (Meaning: Breath and Movement) offers a different kind of yoga practice. It's based on intuition rather than tradition.
This 75 minute class offers more than the familiar poses and breathing techniques; it offers a way to face life with a renewed personal strength. Poses are linked together at a faster pace than other classes so expect to leave feeling strong, invigorated and with a positive message. This class is appropriate for all level practitioners and is taught at 95 degrees and 30- 40% humidity.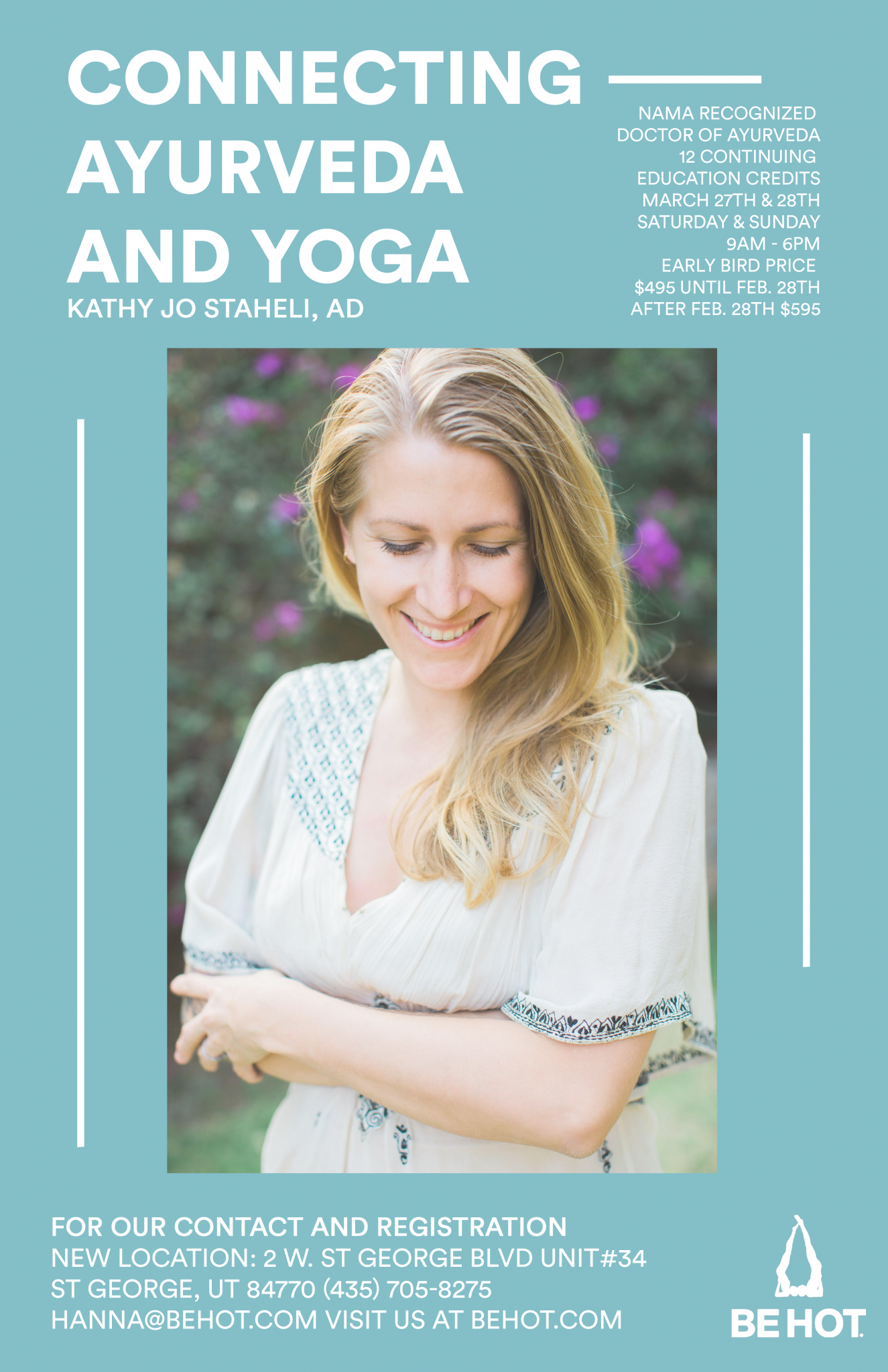 Connecting Yoga & Ayurveda
Kathy Jo Staheli, AD
(NAMA Recognized Doctor of Ayurveda)
Continuing Education Training "12 CE Credits"
March 27th & 28th, Saturday & Sunday
9am – 6pm
At Our New Location Downtown
2nd W. St. George Blvd Unit#34
(435) 705-8275
Early Bird Price $495 Until Feb. 28th
After Feb. 28th $595

Yoga and Ayurveda are two interrelated branches of the same great tree of Vedic knowledge that
encompasses all of human life and the entire universe. In this regard, it is important to understand
the respective roles of Ayurveda and Yoga in the Vedic system. Yoga and Ayurveda are not merely
two separate but related healing disciplines and should not be separated.
A proper understanding of the connections between yoga and Ayurveda are essential for the
balance of heath and wellbeing and to fully embrace your path as a yogi. Classical texts on yoga such
as the Hatha-Yoga-Pradipika describes several asanas and enumerates their benefts on the basis of
Ayurveda. Ayurvedic practitioners developed yoga as a form of physical exercise that would support
the diseased internal organs and structural imbalances.
Come learn with learn in person with Kathy Jo Staheli, AD, the connection of Ayurveda and yoga,
so you can best understand yourself and your students better, and begin to shape your path as a
highly trained yoga instructor. Ultimately, providing the support your students need to make
appropriate adjustments according to their unique constitution so they are able to dive deeper into
their practice. In addition you will explore the applications of daily Ayurvedic practices (dinacharya),
herbal suggestions, natural body care routines, seasonal cleansing methods and more that are
traditionally paired with the yogic path.
Includes:
Weekend Training
Workbook
Exams
12 Continuing education credits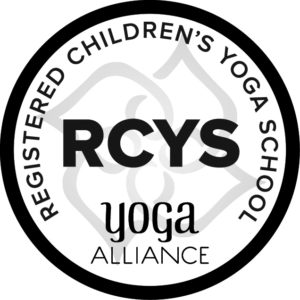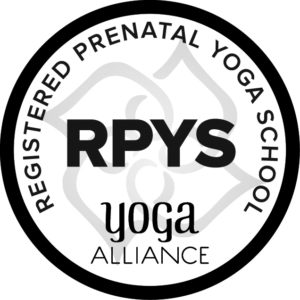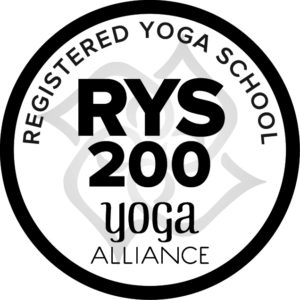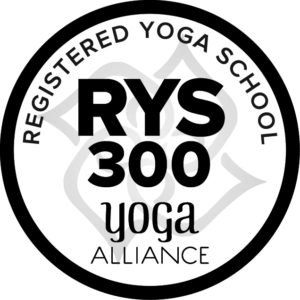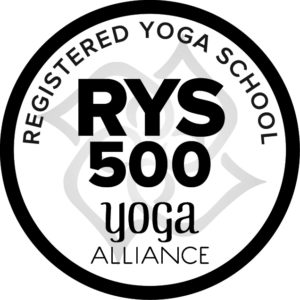 To get started, please call or email Hanna Binggeli and they will get in contact with you to discuss your particular situation.  435-225-6529 or [email protected]
Be University is currently registered with Yoga Alliance to offer this teacher training.