Have you fallen in love with Yoga?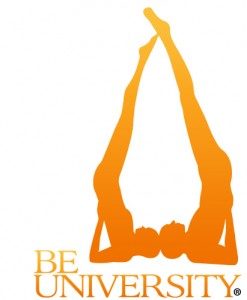 We will have almost a dozen powerful teachers and guest instructors for this year's Certifications.
Whether you have an inner desire to begin the path of leading a yoga class or just want to begin your own inner journey and deepen your own personal practice, it will be OUR honor to have you join us.  Build a foundation that will serve you on and off your mat for the rest of your life. Connect with your yoga community and find a new BEginning.
Be an Inspiration.   
Want to Teach Yoga this year?
Do you have a desire to deepen your own yoga practice?
Transform and immerse yourself in Be University's Yoga Teacher Training. 
Our Yoga Teacher Training programs change people's' lives – it's an emotional experience, dramatically empowering, career enhancing and life altering. BE University graduates are strong, powerful and ready to lead. Join this amazing group of inspirational and exemplary teachers.
Community is in our DNA.
This authentic Yoga Teacher Training was developed by the late Indian native, Sheila Ilias-Brown, Jt Brown and a faculty of authors and other master instructors, now carry forward this great body of work and knowledge of the yoga practice and inner transformation.
You will gain a thorough knowledge of yoga methodology and learn how to create dynamic classes.
BE University offers one of the most affordable 200 Hour RYT and 500 RYT (Registered Yoga Teacher) Yoga Teacher Training programs in the country.
This 8 week course will provide you with nationally accredited instruction by world renowned faculty. This is a 200 hour Yoga Teacher Training is accredited through Yoga Alliance. Be University RYS 200/500.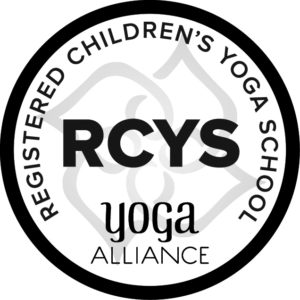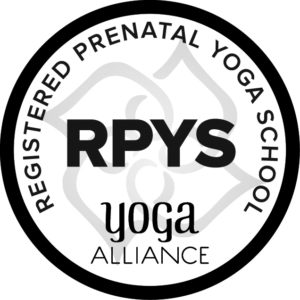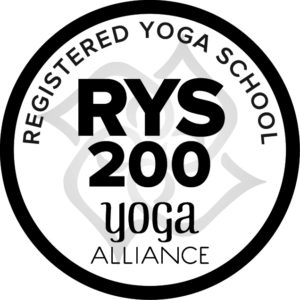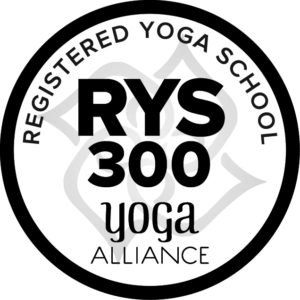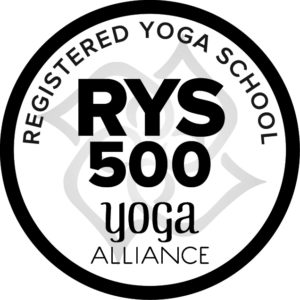 In this training, you will learn:
The skills of phenomenal teaching – roots, history, tradition, and modern-day applications.
Explore Yoga philosophy and culture.
Foundation and framework for teaching any style of class from Hatha to Vinyasa to Restorative style yoga.
How to teach the BE 60 and BE 90 classes
Basic anatomy of movement, muscles, and bones.
The fundamentals of yoga postures – breath, alignments, bandhas, human and energetic anatomy. Also, understand modifications and injury prevention.
How to give safe adjustments through hands-on practice and observation.
How to work with injuries and pregnancies in an all levels public yoga class and in private instruction.
Business, Marketing and Online presence for yoga teachers.
Yogi Diet: Proper nutrition and healthy living for your unique body and lifestyle.
The way to peace is within.  Go Within. BE.
"There's one investment that supersedes all others: Invest in yourself." Everyone and everybody obtains immense potential ."
Take the journey, Be Hot Yoga's 200 hour Yoga Teacher Training and Be Hot Yoga's Hot Pilates Trainings, see below for details
BE Hot Yoga's Teacher Training is much more than learning yoga, or postures… so much more! Have you thought about becoming an instructor?
Fall Semester, 2018
Dates are September 21, 2018- November 17, 2018
200 Hour RYT Yoga Teacher Training 
Friday from 5:30 PM – 10:00 PM,
Saturday from 8:00 AM to 5:00 PM.
September 21th, 2018 – November 17, 2018
Limited Enrollment. Reserve your space with $500 Deposit.
Payment plans are available for our 14-month tuition option (includes 14-month unlimited membership to Be Hot Yoga). There's also a link to make a deposit to save your spot under tuition. 
Be University 200 Hour RYT Yoga Teacher Training
$500 Deposit BE University 200 RYT Yoga Teacher Teacher (save your spot)
200 Hour Yoga Teacher Training it will be OUR honor to have you join us.
Give us 8 weekends and we will give you a foundation that will serve you on and off your mat for the rest of your life.
Connect with your yoga community and find a new BE-ginning. 
Date: 6/18/2018 – 7/20/2018 From: 9:00 am – 1:00 pm
BE UNIVERSITY 2018 SUMMER 200 HOUR RYT YOGA TEACHER TRAINING
BE UNIVERSITY Yoga Teacher Training is led by a passionate and dynamic group of thought leaders. This rigorous course is designed for teachers and students who desire to bring the practice into a new domain and dimension. Our Faculty has over 70,000 hours of experience.
You will BE guided in the Philosophy and tradition of the yoga practice, not just intellectually, but viscerally and kinesthetically as well.
You will BE challenged to learn through your own experiences and practice. Two modalities will BE taught during the duration of this course: BE Foundation series, Vinyasa BE FLO.. In addition discuss review one-on-one instruction and teaching in the great outdoors.
LOCATION:
BE HOT YOGA + BE UNIVERSITY
558 E. Riverside Dr.
St George, UT 84790
DATES:
JUNE 18 – JULY 20, 2018
TIMES: MONDAY — FRIDAY 9:00 AM -1:00 PM + (Additional hours assigned)
GRADUATION:
FRIDAY JULY 2OTH, 2018
TUITION:
Space is very limited. Summer training will be capped at eight. Four spots are currently open. Full Tuition is $3,495.00. Make a $500 Deposit to RSVP your spot. There are two Summer scholarships available of $1,400.00, making the total tuition of $2,095. Tuition payment options available, (6,9 or 12 months available) please contact love@behot.org. Tuition includes a 1 Year Mentorship at BE HOT YOGA ($680).
PREREQUISITE:
Six months of continuous practice. Contact love@behot.org for special circumstances.
CURRICULUM OVERVIEW (300 Hour):
Asanas: Beginning, Intermediate and Advanced.
Teaching: Rehearsal and Practice (lots)
Meditation Practice and teaching
Pranayamas
Teaching Methodology
Workshops
Modifications/Adjustments/Assists
Blocks/Straps/Bolsters
Motive and Posture Anatomy and Alignment
Energetic Anatomy: Prana/Chakras
History and Philosophy of Yoga
Study of the Yoga Sutras, Bhagavad Gita, and the Upanishads
Thriving as Yoga Teacher or Studio owner
Find at least one dream which you know you will not complete in your own lifetime.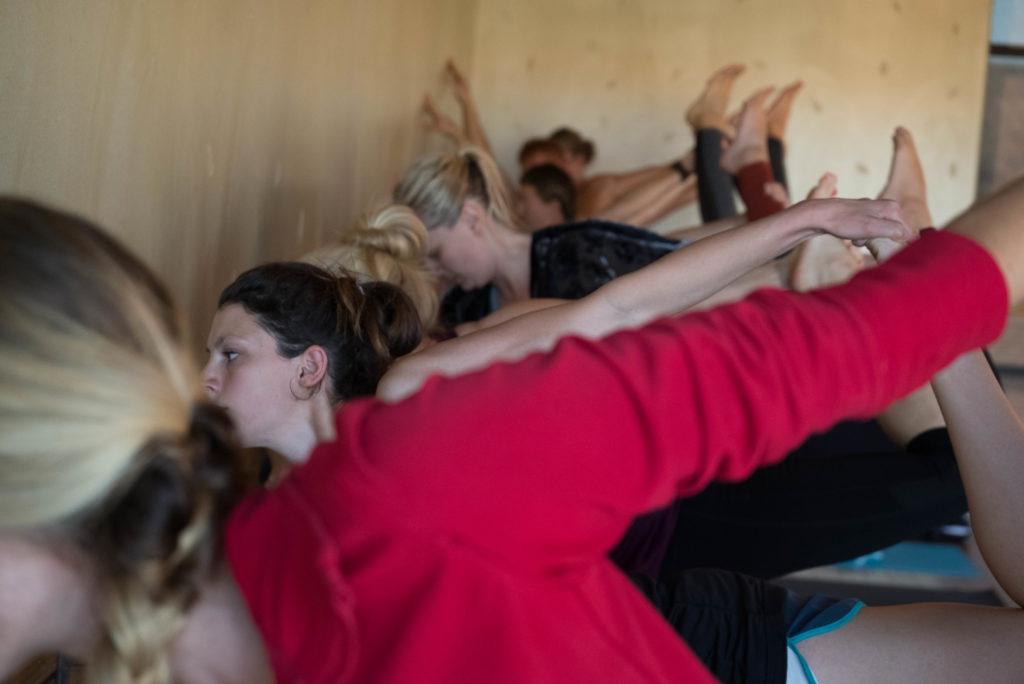 Hot Pilates Series I and II
August 4-5
9 AM – 7:30 PM
$899
BE Barre Certification
Week 1: August 18-19
Week 2: August 25-26
9 AM – 7:30 PM
$1499
Includes Barre
Testimonials:
"Lisa's Hot Pilates training was Heavenly bliss! It was a weekend full of inspiration and motivation to become the best version of your self… I chose to be trained by Lisa because of the way that she makes me feel physically and emotionally when I go to her classes."~ Jamie Jones
"I've fallen in love with it all, the people are so friendly, while the experience has been amazing."~Nina Wortham
"I love the instructors, the members, and the overall atmosphere."~ Lindsay Mecham
"I seriously Love this place, best decision I made all year was to start yoga…"~Holly Iverson Loveless
"Best yoga teacher training and best yoga studio of all time."~ Suzanne Errington 
Want more information? Contact us by calling (435)225-6529 ask for Jasher Feellove
Hot Yoga Teacher Training Highlights:
Evolve
Shift from student to teacher through self-exploration and transformation
Redefine your posture's edge
Apply the principles of yoga to your life
Develop 
Join a community that shares your passion for yoga
Awaken the teacher within
Build confidence leading a group
Live
Manageable program schedule that allows you to live your normal life.
Eight-week course general schedule: Saturday and Sunday full immersion into yoga, with flexible, self-directed coursework and practice during the week.
A sample day (weekends):
8:00 am  Meditation
8:15 am 90 Minute Class
10:00 am Lectures And Clinics
12:00 pm 1 Hour Lunch Break
1:00 pm Art Of Teaching, Assisting
3:00 pm Art Of Practice
5:30 pm 90 Minute Practice
7:00 pm Review
7:30 pm Guided Meditation
Transform
Along with learning to teach the entire Hot Yoga series, you will be able to immerse yourself in an all-encompassing exploration of yoga: Journey deeper toward self-exploration and transformation.
Learn the skills of phenomenal teaching – language, connection, and service.
Understand the fundamentals of yoga postures – breath, neutral alignment, human and energetic anatomy.
Explore Yoga philosophy, history, and culture.
BE University offers one of the most affordable teacher training programs in the country.
Be University textbooks will be available for purchase: 
Anatomy for Vinyasa Flow and Standing Poses
Anatomy for Hip Openers and Forward Bends 
Anatomy for Backbends and Twists 
Anatomy for Arm Balances and Inversions 
The Key Muscles of Yoga
The Key Poses of Yoga
To get started, please call or email Jasher Feellove and he will get contact you within 24 hours to discuss your particular situation.  435-225-6529 or jasher@behot.org
Be University and ZFLOW are currently registered with Yoga Alliance to offer this teacher training, in addition, Jasher Feellove and Zeek Vincent are credentialed as E-RYT through Yoga Alliance. You may view our profile here.