With the mind, body, and soul aligned, we will find ourself happier and look more vibrant than ever.
Our goal is to make yoga accessible to everyone. To bring you amazing, heartfelt classes and BE uncompromising when it comes to facility + cleanliness.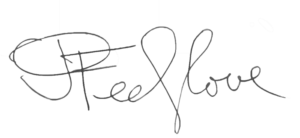 What's Popular
Whether you're a beginning yoga student or just new to BE HOT, BE HOT offers a truly unique yoga practice based on intuition rather than tradition. heals, detoxifies and exhilarates the body and mind with emphasis on movement, balance and intention. No matter your age, strength or flexibility level, yoga is for everyone.
Yoga, Vinyasa, Meditation, TRX, Barre, Pilates, Kettlebells
These will transform you from the inside-out!
Whether you have an inner desire to begin the path of leading a yoga class or just want to begin your own inner journey and deepen your own personal practice, it will be OUR honor to have you join us. Build a foundation that will serve you on and off your mat for the rest of your life. Connect with your yoga community and find a new BEginning.
Testimonials
Happy Clients
I have been practicing at Be Hot Yoga for over six years. Every time I step into the studio I feel like I'm coming home. The staff is beyond helpful to assist you with anything you need, and care about your well-being and personal goals. Be Hot Yoga has top of the line instructors that are experienced in their craft and cater to your needs as a practitioner. Be Hot Yoga is a safe environment to unwind, relax, and experience inspiring classes. The studio is always clean. They truly ensure the best experience for anyone who steps through the door. I've heard from many different people this studio is unlike any other studio, there is a warm community feel you won't find anywhere else.
— Kallie T.
This is the best yoga studio ever! They have so many different classes to offer besides yoga. Barre and Pilates are my favorite! Everyone is so welcoming and has such good energy! I started out as a beginner and I feel like i have learned so quick in just the two months I've been a member. My strength and balance has improved a ton! It's been easier for me to stay consistent at BE HOT than I ever have been at just a normal gym. I highly recommend it!
— Myia C.
This place has become a second home. It is so awesome. The instructors do the best possible for everyone and prices are so reasonable and cheaper than most studios and for the best experience. Jasher and Lisa do an amazing job of running the business. It is my go-to place for shopping due to my Lululemon addiction and Behot has the most amazing community to be around.Because the variety of classes and instructors It is the best community for Yoga and other practices in Southern Utah
— Kennady M.
Love love love this studio! I've been going here for about 4 years now and every class I attend I leave with my soul feeling grounded & refreshed, my mind feeling at peace, and my body feeling STRONG (and sore - thanks Lisa)... Whether you're looking for high intensity workouts, or are in need of some inspiring words to give your life a little boost, this is your place. Try it out - your soul will thank you for it.
— Sinalei K.
I never really loved yoga until going to BeHot. Love that they encourage you to practice your abilities so they make all levels of yogis feel welcome.
— Celeste B.
Fantastic instructors, clean facilities, and Hot Yoga that's truly ``hot``. It's one of the nicest studios I've ever been to and highly recommend it to anyone.
— Jason T.
Sign up for our newsletter!
Say Hello
[contact-form-7 404 "Not Found"]