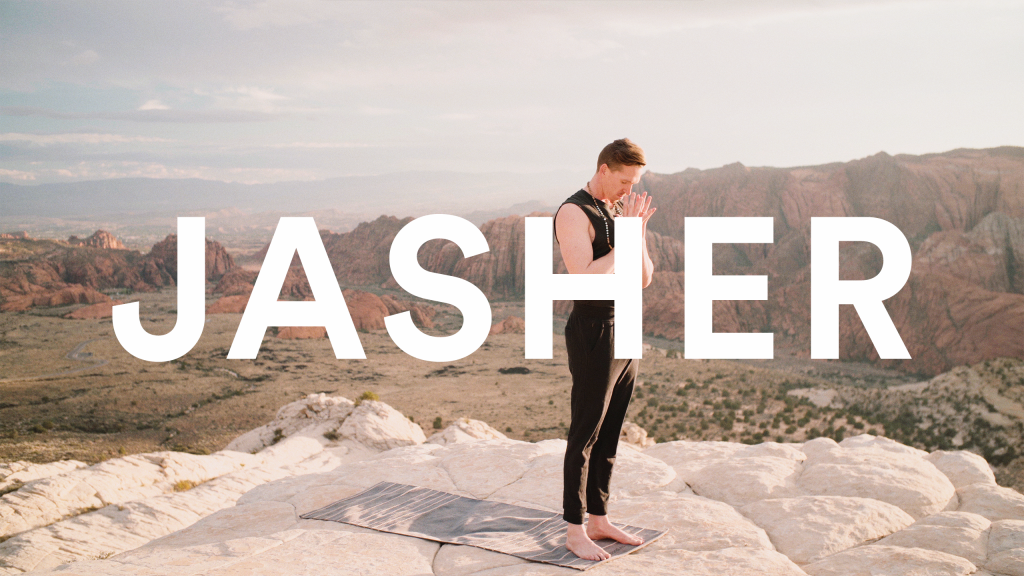 At 15, Jasher graduated High School with honors. After several anatomy and physiology courses, he decided forgo his premed studies and began fashion design and photography studies. As a professional fashion and fine arts photographer, he was featured in numerous magazines, publications, and galleries. He graduated with a Fine Arts degree from Foothill College at 19 and then attended Oxford University's Green College.
Jasher found meditation at age 16 after meeting a tibetan monk on a college campus. He says his instructions were threefold,
1.) Find a quiet room.
2) Sit with your backbone straight.
3). Focus on flow of your breath.
Anything else he asked?
"No attachments."
Two years later, after suffering a severe spinal injury, his Ballet instructor from Beijing him recover through a daily yoga asana practice.
Jasher has a dedicated practice of almost two decades. He has studied with many thought leaders in the yoga space.
At 12 Jasher, began Weight Lifting and read the Encyclopedia of Body Building several years later. Starting 2008, Jasher began studying directly with some of the world's leading experts on Kettlebell Lifting (Fedorenko, tsatsouline, Sonnon) and co-created Barefoot Bootcamp in Las Vegas, which has grown to encompass the largest kettlebell classes in the country.
In 2009 Jasher co-Founded BE HOT and BE University. He has taught over 100,000 students and continues to develop yoga, meditation, and pranayama classes and trainings. He is currently authoring his second book, "A Decade without Shoes."
Jasher says "Life is a mediation and living is a practice." He loves sharing the gift of yoga and says everyone was born a yogi.